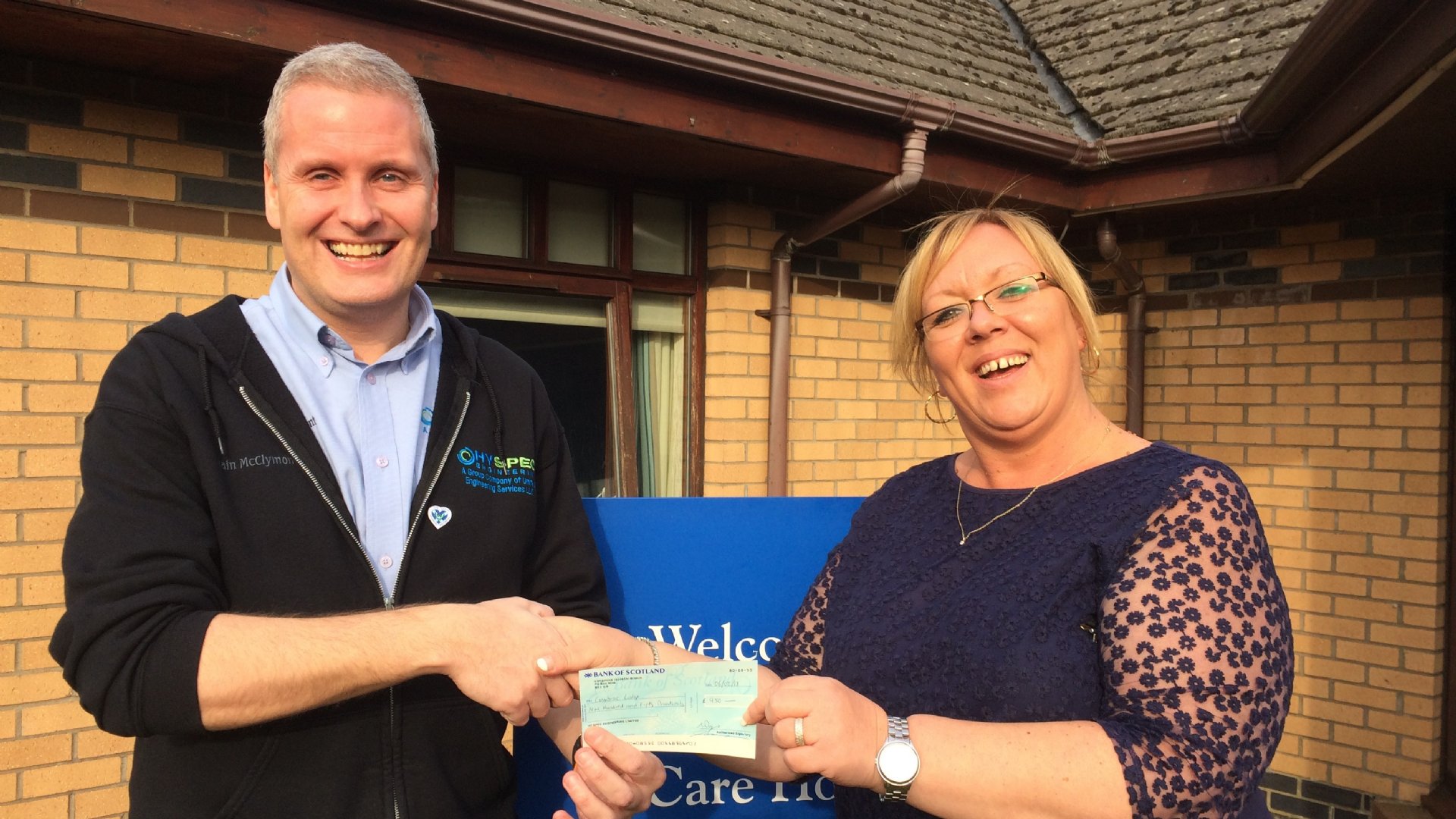 in General March 7, 2018
The Hyspec Engineering Charity committee work hard every year to raise funds for local charities and we were recently pleased to be able to present cheques to our chosen charities for 2017.

We donated to Ward 3A at Crosshouse hospital, The Zak Scott Braveheart Foundation (Supporting children and young people with heart disorders and granting wishes), and Cumbrae lodge (who provide quality care based on individual need, 24-hour nursing, palliative care, and respite care for older adults with dementia).

All recipients were very grateful and we were more than happy to be able to help.

We are now already working hard to plan events and raise funds for our chosen 2018 charities.