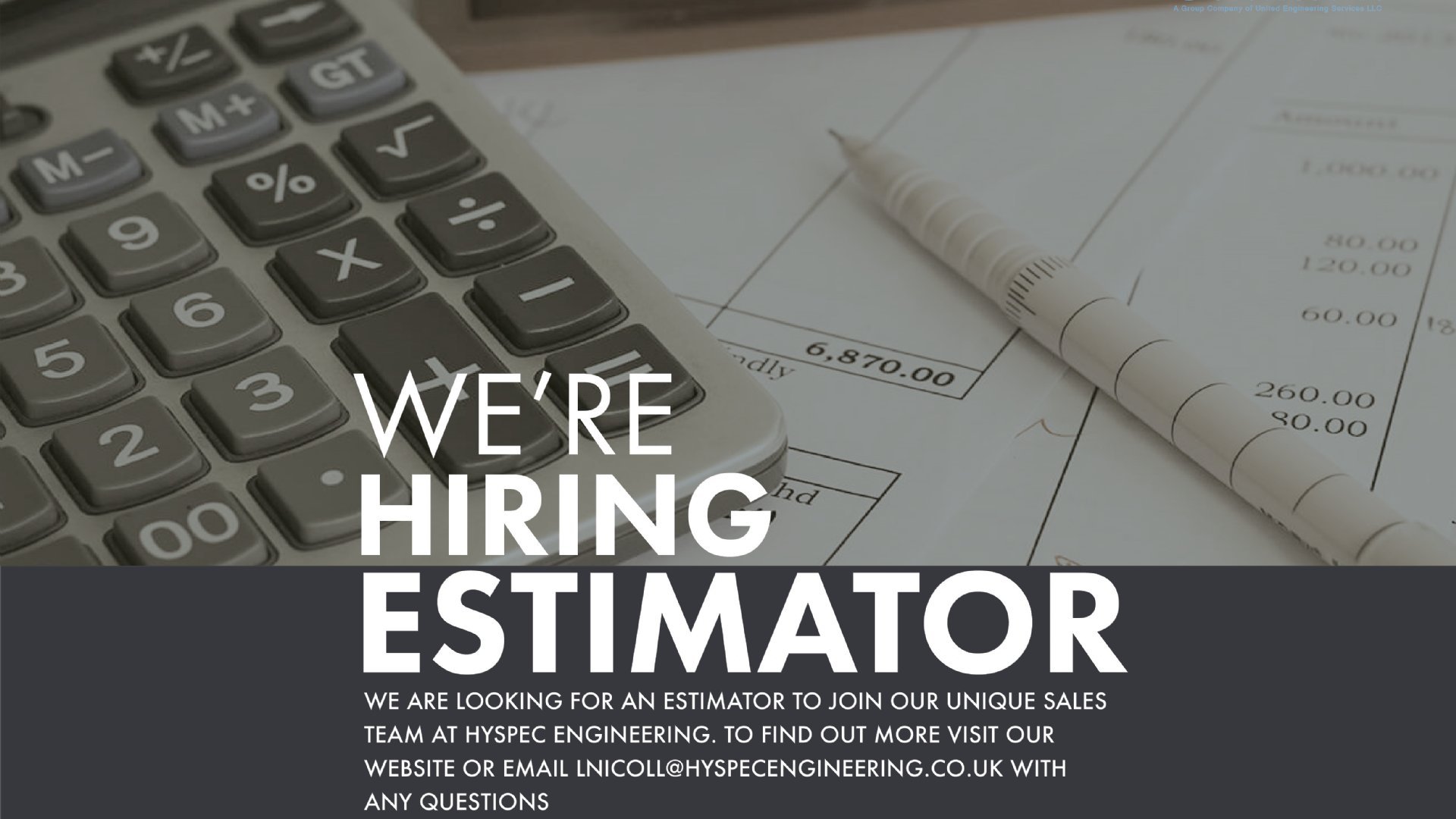 in Careers February 24, 2022
Job purpose
To provide estimations for all customer RFQ's (Request for quotations) by understanding the in-house capacities and capabilities.
Main duties
· Prioritising RFQ's based on bid submission date and importance.
· Determine enquiry viability.
· Identifying the necessity to go out for raw materials/fast tracking the enquiry.
· Enquiring the raw material and other subcontract processes through MRP system.
· Understand specifications/BOM/DBI's of different customers.
· Estimating the number of hours required to complete the job.
· Costing of a quotation, purchase order or rework job.
· Analysing the capacity graphs and giving the possible accurate lead times to the customer.
· Prepare Job costing with relevant calculations.
· Contact customer for all the clarifications regarding drawing changes/rev changes/any clarifications required at the quotation stage.
· Liaise with Sales Manager to mark required quotations as must chase and do the necessary to win the order.
· Liaise with Sales Manager to check the financial feasibility of the order and to check the delivery feasibility for critical enquiries.
· Meeting the Quotation deadline for all the enquiries made and assisting Sales Manager on technical enquiries raised by customers.
· Calling customers and chasing all the "Must Chase" enquiries and updating the system with the relevant information.
Contact and Forward CV to:

Julie Johnston jjohnston@hyspecengineering.co.uk or Lyndsay Nicoll lnicoll@hyspecengineering.co.uk